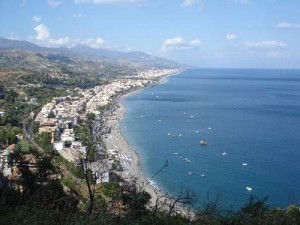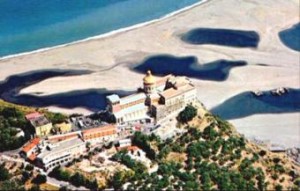 Terme Vigliatore shows the image of a place that, due to its special geographical location, fertility of its lands, the presence of ancient Roman ruins and hot springs as well as buildings of great historical and architectural artistic and ethno- anthropology, the beauty of the seascape and hills, can be considered the holder of a historical – cultural, landscape and environmental and prestigious value: heritage that should be preserved and protected, promoted and advertised.
Among the reasons for calling Terme Vigliatore there certainly the now famous VILLA ROMANA. Brought to light in the 50s, the villa is based on current archaeological finds, according to Corelli, the only example of a Roman villa luxury of a certain level in the context of the artistic history of Sicily of the High Empire (I ° – II century. AD).
Therefore, it is believed that this mansion, which illustrious example of Roman archeology in Sicily in the first century of the Empire, is of great historical and cultural interest, because it stands as a precious and rare evidence of a period of history marked by an island depression phase of the economic and social fabric and an artistic production rather small and poor.
You can not, then, forget the sulphurous waters of the Baths of Venereal. The waters belong to the group of minerals sulphurous-bicarbonate-alkaline, are used by mineral water treatments, baths, mud baths (great in rheumatology), inhalation therapy, insufflation and massage positively involved in the resolution of metabolic disorders, liver disorders, in rhinitis and deafness, as well as in the presence of disorders of the respiratory and circulatory systems.
In the pediatric you get immediate relief in bronchitis and tonsillopatie, common in children because the lymphatic, also treatable with the waters of the Fountain of Venus.