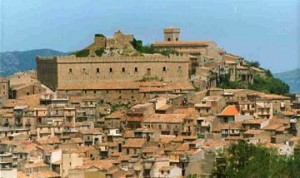 The name Montalbano according to some scholars is derived from the Latin mons albus, with reference to the whitewashed mountains of snow, according to others from the Arabic al-Bana, with the meaning of "excellent place". More recent studies make it derives its name from Sesto Nonius Albano, landowning Roman citizens of nearby Tindari, which would be the eponymous hero of the city.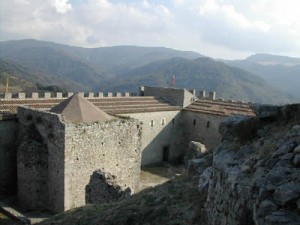 The river's name Elicona is clear etymology greek (Elikon = winding) and appears likely in the fourth century. B.C.
Scholars do not agree on the origins of the country and its name. Some ascribe the origin from the Latin names Bishop albus with reference to the snow-capped mountains, others to the Arabic name bana, from the evocative meaning of "excellent place". The name was certainly Elicona the Greek colonization.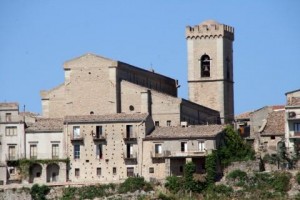 During the colonial period (VII-VIII century BC), the Dorians, thinking of the mythical mountain of the Muses, called Helikon a site, coinciding with the hill on which stands the medieval village and a nearby creek whose tortuous justifies' appellation.
The first evidence of the existence of the village date back to the eleventh century, when it was possession owned. In 1232 he turned against Frederick II ofSwabia, and supported the Pope along with other centers. Then belonged to different lords: the Lancia in 1396, the Roman column, the Bonanno family in 1587.
Montalbano Elicona has been added to the list of the 90 most beautiful medieval villages in Italy, namely in the club of The most beautiful villages in Italy, a unique combination of small Italian towns that stand out for great artistic, cultural and historical the harmony of the urban livability and citizen services. Among the churches of artistic certainly worth noting is the Basilica of the Assumption in heaven (Duomo) with his works of art, in particular those of Gagini.
Some of the most well-known traditions of the country are living nativity scene, parade, summer festival and the feast of Our Lady of Divine Providence, which is celebrated on August 24 in the Diocesan Shrine dedicated to her.